www.thisfabtrek.com > journey > europe > poland
share
Republic of Poland.
Polish Highlights, the commencement of a journey with my boys..
Pictures link to stories!

Warsaw, cultural palace in clouds.

2 boys.

Auschwitz.

Gdansk in sunset light.

Near Bialowieza. Bisons.
Poland, learning to travel with children.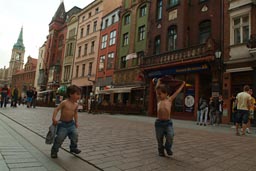 Warsaw, Toruń, Gdansk.

Comments
Postings by readers don't necessarily represent my own views. I delete what I deem inappropriate. So be fair, don't swear. Discuss photography, travels, places, politics, whatever faintly touches the subject of the page.
www.thisfabtrek.com > journey > europe > poland