www.thisfabtrek.com > journey > central-america-caribbean > belize
share
Under the Shade I Flourish.
Colors of Belizean Highlights.
Pictures link to stories!

Aug2011, on the road Blize.

Xunantunich, C. and the boys. In back over the jungle dark rain clouds are towering high.

The boys are out to expore the site further, Xunantunich, Belize.

Temple on top of Caana, Caracol, Belize.

Maya Head/Face in stone, Caracol, Belize..
First time Belize 2011, just 10 days, with my boys.
Beers in Belize.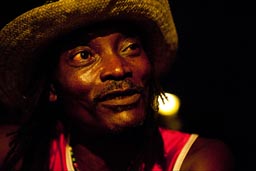 10 days Belize Aug2011.

Comments
Postings by readers don't necessarily represent my own views. I delete what I deem inappropriate. So be fair, don't swear. Discuss photography, travels, places, politics, whatever faintly touches the subject of the page.
www.thisfabtrek.com > journey > central-america-caribbean > belize