www.thisfabtrek.com > journey > europe > baltics
share
Lithuania, Latvia, Estonia.
Map of the Baltic States.
Baltics Highlights.
Pictures link to stories!

Tallinn Estonia.

Kaunas, cathedral, anyone spots the boys?

How they sleep in the van.

Daniel lies down, smiles, David in back. Beach in Latvia.

Boys in hats, watching a bug on a stick.
Baltics.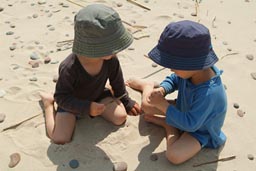 The Baltics, June2010.

Comments
Postings by readers don't necessarily represent my own views. I delete what I deem inappropriate. So be fair, don't swear. Discuss photography, travels, places, politics, whatever faintly touches the subject of the page.
www.thisfabtrek.com > journey > europe > baltics